Cocktail of the Week, baby! It's summer and time to try some new stuff. We'll be scouring the web for delicious summer drinks and post them right here for your very own. Some of these will be originals and some will be from other folks who've got awesome cocktail ideas!
This one's an original – at least as far as I know and I'm gonna call it a Sunshine Margarita. Remember — I don't measure (especially not drinks – it's all to taste, so use the measures you like).
Ingredients
Tequila
Margarita mix (or fresh limeade)
Orange juice
Fresca (not a plug for them, I just think it's a great mixer) – just a splash for sparkle
Fresh limes for squeezing & garnishing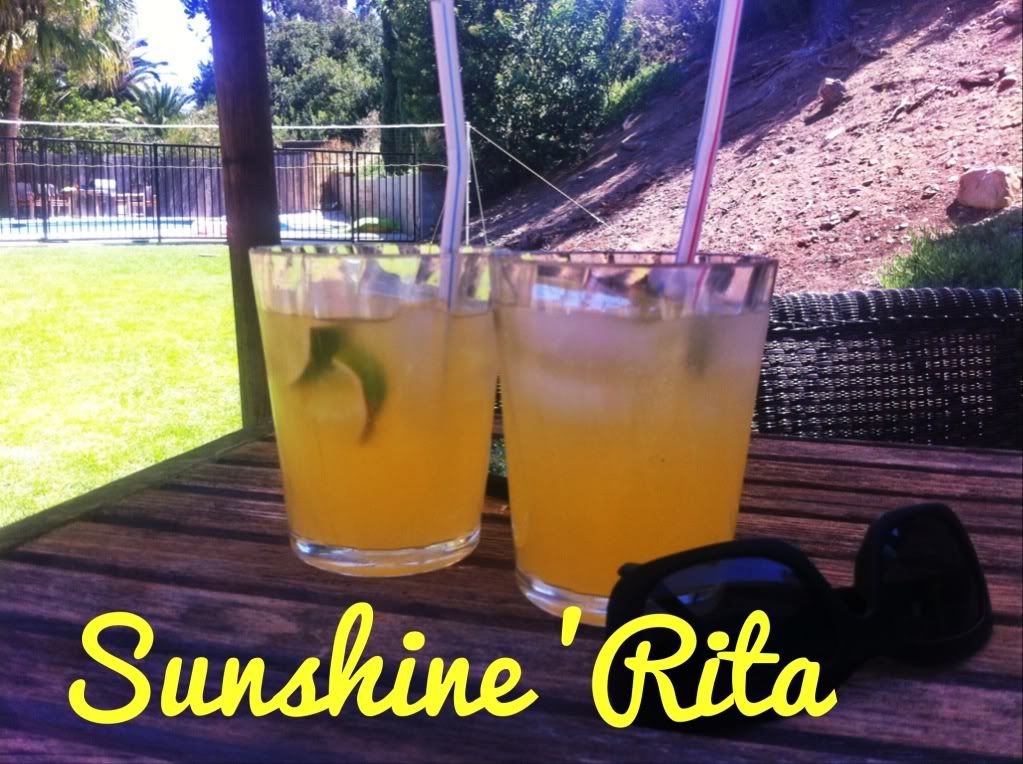 Add sunshine, pool and great friend – and you have one great cocktail.
Enjoy! xoxo K