Our school has a really fun tradition – every year we celebrate 'Heritage Day.'  It's cool, each child brings in a food dish or traditional costume that's part of their personal heritage.  Classrooms are loaded with amazing food – some people really digging into their pasts to find just the right heritage to match the food their mom or dad can cook.  Our family is pretty simple – only 4 'heritages' to choose from – - German, English, Irish & Czech.
Usually, I'm pretty smart.  But I must say, this year, I appear to have taken leave of my senses.  In the past, I've asked all 3 kids take the same thing (mass production = easier).  This year, I told them, 'Sure pick whichever heritage you like and we'll think of something.'  Of course, they all pick not only different heritages, but different foods (I know what you're thinking…. I'm smacking my forehead right now!)
What in the h…e…double hockey sticks was I thinking!?!?  Somehow, I should have known this would happen…. Oh well, I am a woman of my word, so three separate baking projects happened today.
Little Man picked our German heritage & requested Apple Strudel (I have cheats for making strudel that make it not so bad).  I used puff pastry for the dough and used this recipe from Foodnetwork.com.  Flower Girl picked our English heritage & requested scones (easy enough, recipe here).  The Teenager picked Czechoslokia – kolaches (the most time consuming, but the closest to my heart, my Grandma Vlasta used to make these regularly).
After a baking frenzy, here's what we ended up with: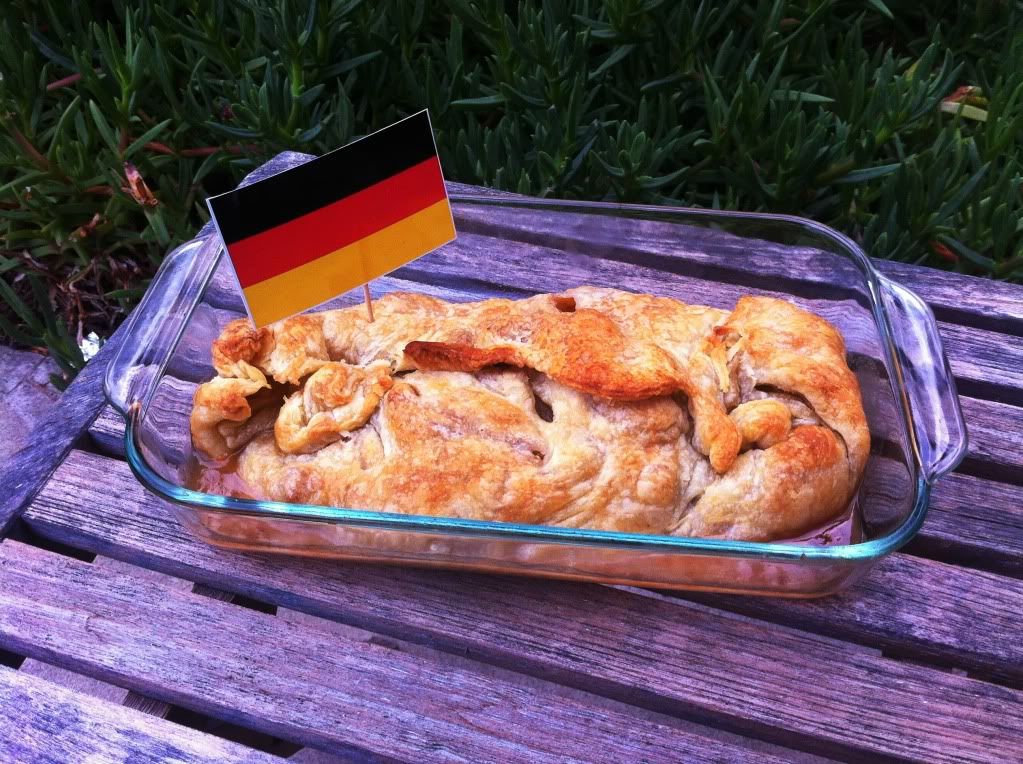 Germany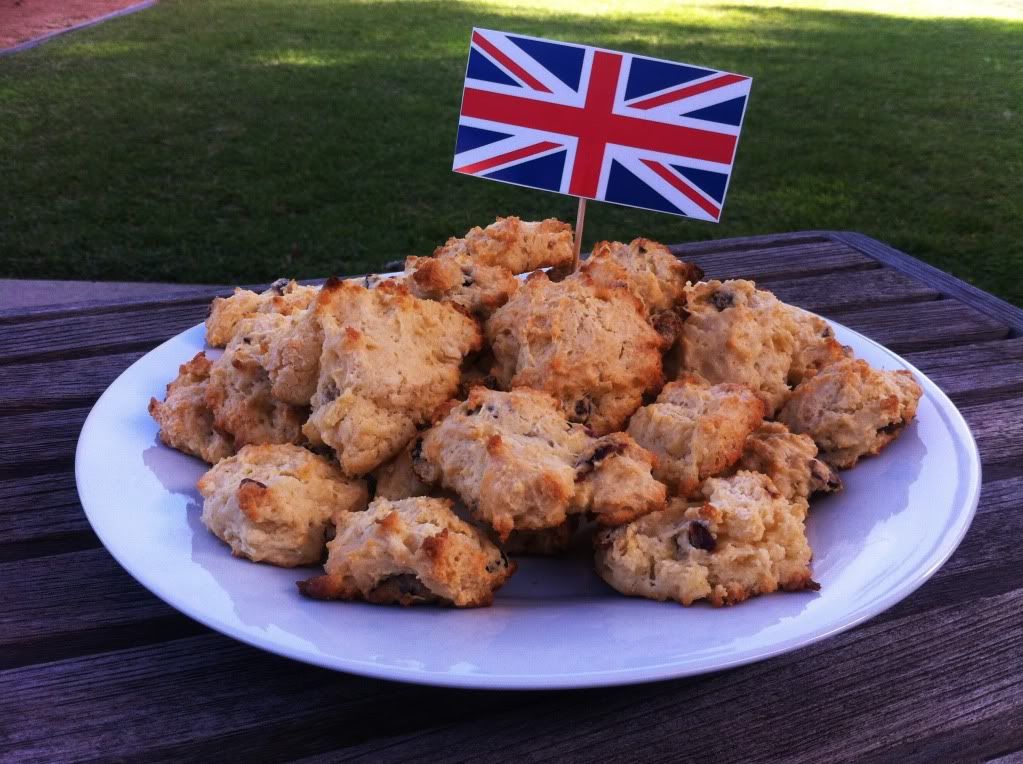 England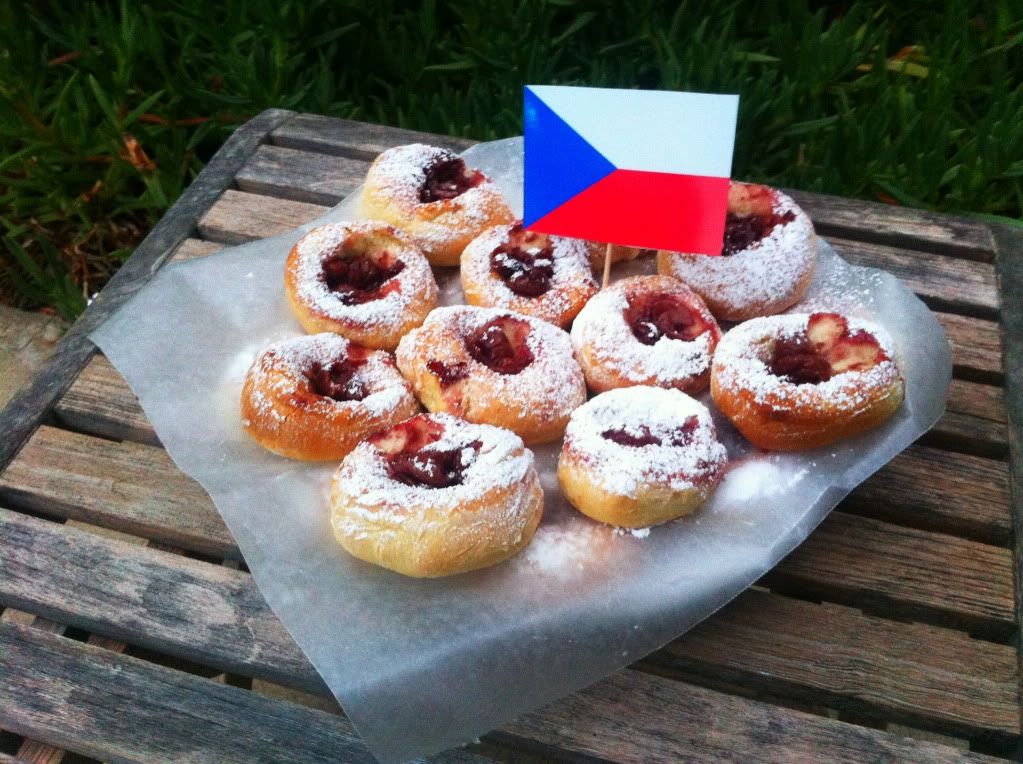 Czechoslovakia
All in all a delicious way to celebrate the fact that many of us have roots that extend beyond our shores!
Hope you investigate your 'roots' and try something from your heritage. xoxo K